Blake & Brooke's Love Story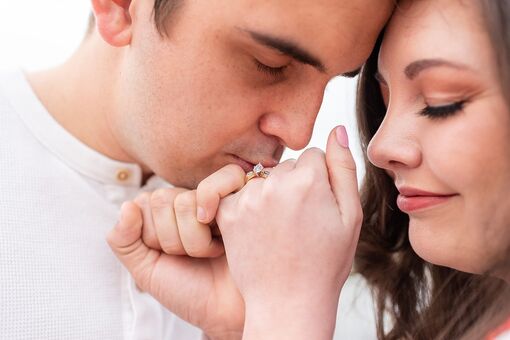 ~ How We Met ~
Blake & Brooke technically met freshman year at Texas Lutheran University, but they officially met when they both enrolled in the Data Analytics Masters program. The start of it all was one late night working on a Data Visualization project with all their classmates. Brooke found out Blake's last name was Westbrook, so naturally the first thing she ever "remembers" saying to him was "Hey! If we got married, my name would be Brooke Westbrook! How funny is that?". It took Blake a few more months to realize that Brooke was flirting with him (very obviously).
In January 2018, they went on their first "hang out" to the Warehouse, where they continued to run into every single person they knew at TLU (all 1,200 students). Blake dropped Brooke off at her dorm, but decided he wasn't ready for the night to be over. He picked her up 30 minutes later to go to the most romantic venue in Seguin, TX - 24 hour Subway. They've been together ever since.
~The Proposal~
3am. That's the time Blake & Brooke had to wake up on 11/22/2020 to get ready for their 6am flight to Houston. They were dressed to the nines due to Summer's request for pictures during Brunch. Afterwards they went to do an Alice in Wonderland themed escape room - one of Blake & Brooke's favorite activities. From the start, Blake was nervous but Brooke was none the wiser- she was completely focused on winning. During the last clue of the game, they opened the Mad Hatter's oven to reveal the ring - which Brooke didn't even notice at first. Blake then proceeded to get down on one knee to ask Brooke the most important question "Will you marry me?" Brooke's answer? "Absolutely".
And in true Brooke fashion, she made sure they stopped the clock. (They escaped).